Our Commitment
The Pinnacle View Inn is committed to developing a high quality, premium, unique guest experience that serves a knowledgeable, caring and conscientious community of visitors, who share our interests and appreciation for living in and developing a sustainable local community in the Southern Appalachia Region of the United States
We are driven by a passionate, values-based commitment to improving the well-being of the company, society, and the environment.
We approach business as a holistic, restorative enterprise focused upon providing highly valued exceptional experiences for our guests, as well as the community-at-large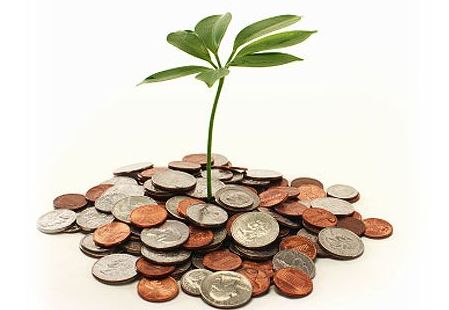 The Pinnacle View Inn fulfills its mission and realizes this vision by:
LISTENING to the needs and desires of our guests, which include traditional bed and breakfast people, young people seeking a "green experience", business travelers seeking real value for their time, other people seeking a romantic and truly unique hotel experience, as well as our industry suppliers , other innkeeper/owners and affiliated organizations


SERVING our visitors by providing a unique guest experience that include connecting people to share their ideas, explore topics of interest, build relationships, and conduct interesting ventures in learning


THRIVING as a successful "green business" within the lodging/inn keeping industry as well a model for an on-going, living demonstration of sustainable living


EDUCATING both our guests and the community at large by fostering a culture that values continuous learning and promotes ongoing teaching about sustainable living at all levels


LEADING the inn keeping/lodging community by demonstrating successful innovations in sustainable living, and supplying progressive, reliable and relevant information and resources


STANDING FOR a commitment to excellence and professionalism in sustainable operations within the inn keeping/lodging industry and among the general public traveling through Kentucky


REPRESENTING sustainable innkeepers and the inn keeping/lodging community-at-large throughout the United States through successful public and media relations efforts and public policy advocacy

We are certified by the Bed and Breakfast Association of Kentucky as "Green Champion", having achieved three levels sustainable operations within the lodging industry and are recognized for moving the bar of leadership and practicing the top echelons of "sustainable green living". The certification program is a joint initiative of the Kentucky Department of Environmental Protection, which reviews, designates and recognizes lodging facilities that are committed to conserving and protecting Kentucky's natural resources.

We are an active member of KY EXCEL as an Advocate of environmental stewardship in Kentucky. This program by the Kentucky state government Department of Environmental Protection offers a home for individuals, businesses and organizations looking to make a contribution to improving Kentucky's environmental resources.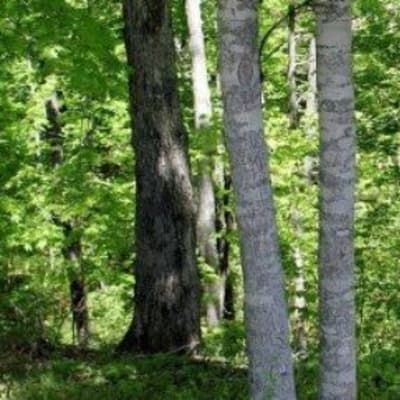 Going Green
Some wisdom from a poet:
"Green is the prime color of the world, and that from which its loveliness arises."

-Pedro Calderon de la Barca


And from a very successful businessman:
"Are you green and growing, or ripe and rotting?"

-Ray Kroc

The journey to Log Cabin Road began before the millennium when the owner retired from a busy professional life. He wanted away from big cities with the high traffic and close-in living. And, as a baby boomer with deep connections to the 20th century, he made a conscious choice to live in the 21st century.
He believed that if we are to successfully survive on this planet, and more importantly exist in the United States, and even more specifically in Kentucky in a little town called Berea, then we must change and adapt to learn to "living under a green roof".

"Time's fun when you're having flies."
"Someday we'll find it, that rainbow connection, the lovers, the dreamers, and me."

-Kermit The Frog
He accepted the "Kermit" challenge," and began a three year process of learning about green design and building 21st century homes. Early on, he found an ideal location with great mountain views, but also close between Berea and Richmond, KY. He found a software program (Chief Architect) that allowed him to express his ideas. After spending a year studying building design and practicing with the software, he began a two year project designing his "21st century dream home".
The actual construction began in 2004 and continued for three years. The owner served as General Contractor and hired a variety of sub-contractors to complete the design requirements.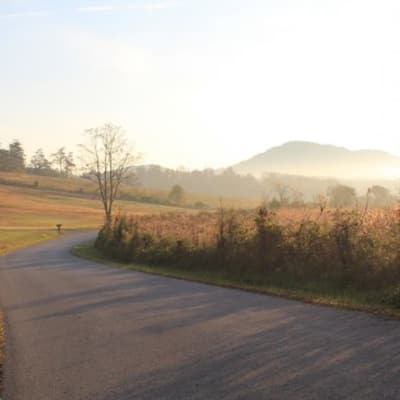 The Pinnacle Inn Flipboard Magazine