Green Cuisine
"... eating is an agricultural act. Eating ends the annual drama of the food economy that begins with planting and birth. Most eaters, however, are no longer aware that this is true. They think of food as an agricultural product, perhaps, but they do not think of themselves as participants in agriculture. They think of themselves as 'consumers'. If they think beyond that, they recognize that they are passive consumers..."
- Wendell Berry, The Pleasures of Eating, 1989


"Eating is an agricultural act," writes Kentucky author Wendell Berry, but it is also "a political act when we consciously choose what we eat, and where we obtain the food we put in our mouths." And it's true -- we believe that we can both improve the quality of our lives and reduce our carbon footprint by making thoughtful, smart eating choices. For example, did you know that the average meal travels 1,500 miles from the farm to our plate, resulting in lost nutritional value and taste every mile of the way? A choice of local food is both healthier and more economical for all of us!
At the Pinnacle View Inn, we face the challenge of making intelligent, high quality food choices for our honored guests. Our slogan at the Pinnacle View Inn is… "Relax and enjoy the good life." As part of that commitment to a "good life", we believe that our guests deserve the pleasure and enjoyment of delicious food created with care from healthy plants and animals .
The "pursuit of the good life" means enjoying the pleasures of high quality food that is grown and harvested with methods that have a positive impact on our local ecosystems and that promotes biodiversity. In turn, we help shape to our local community and stimulate a sustainable environment while celebrating our Appalachian culture and Southern regional diversity.
We value food and natural resources systems that are economically viable, environmentally sound and socially responsible. We believe this choice is important to promote local economies and an important step in reducing our carbon footprint. Consequently, our inn is committed "Green Cuisine" by using locally grown Kentucky products as much as possible.
For some organizations that share our commitments to green cuisine, check these links out: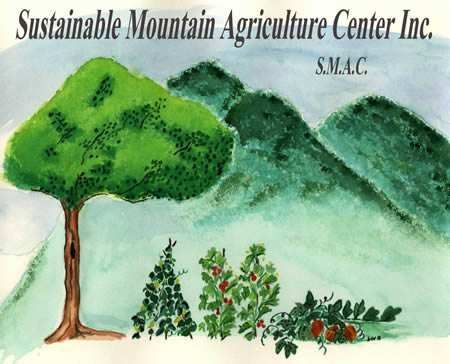 Your Own Personal Chef
The "good life" (for many of our guests) means receiving the individual consideration necessary to make excellent personal food choices (which is then prepared by someone else)! And that is what we desire to do…
We are different from many bed & breakfasts because of our highly personal food service. Staying at the Inn is very much like having the attention of a "Personal Chef," where the food is arranged and custom-made for each guest according to what they wish to eat. We negotiate with each guest both the time, and the detailed menu so that guests may feel "special and cared for", as well as nourished and "at home".
We interview each guest to determine their food preferences and then agree on a time to serve them. While some guests prefer sweet dishes, others desire savory meals. Some visitors want vegetarian, or gluten free, or fat free or sugar free products. We can accommodate most dietary restrictions – just let us know at the time you make your selection.
Although sometimes it gets complicated for us when we serve 8 guests simultaneously, we still try to serve all our guests to the very best of our abilities, and we are passionate about the challenge!
Guests start each day with a complete Southern breakfast. The menu choices include:
Fresh fruit (melons, pineapple, peaches, blueberries, blackberries)
Choice of juice (orange, tomato, apple, cranberry)
Bread of Heaven Cake or other appetizer
A sweet or savory entrée with breakfast meat as desired
Your choice of a variety of coffees, teas, or hot chocolate


Some examples of breakfast entrees include:
Custom made omelettes
Stuffed French Toast with strawberries and cream cheese
Eggs Benedict with spinach and Hollandaise sauce
Blueberry, Apple Cinnamon, Lemon, Pecan or Peach Pancakes
Orange French Toast
Our Kitchen
Welcome to the kitchen at the Pinnacle View Inn, where we prepare food from treasured recipes and provide tips on sustainable cooking. You may explore our Kentucky Bed and Breakfast's community's recipes and add your own! Please see our specific recipes in another section of this site.
The kitchen is an open design using "day-lighting" a to enhance the views of outdoors. The design of double corner windows allows a vision of birds and wildlife. In the dining room the double opening design with even larger windows brings the outdoors inside.
Guests can see their food being prepared and may engage the chef. The idea is that when you can observe and talk about what you enjoy eating, and know where the food comes from, guests understand about "sustainable cooking" and value the shared experience.
Fresh is Best
We believe that our guests should receive the very best foods that are available in season. We are pleased to serve locally produced foods grown in Kentucky. For example, we obtain our fresh eggs (1-2 days old) from a local farmer (1.6 mile away) that produces a variety of eggs from free range chickens. The shells are harder to crack and the yokes have an orange center. (Did you know that eggs from a supermarket are from 10-14 days old when you buy them?)
Each week we shop for the freshest, best tasting, organic foods available at the Berea Farmers' market or other certified locations. Depending upon the guest's menu selection, we might snip fresh herbs from our diverse garden just before we plate-up the meal. We have available in our gift shop as many products from Kentucky as possible to provide our guests with the unique flavors of the Kentucky experience.
Where We Shop
The Pinnacle View Inn is a dedicated member of Kentucky Proud, the state sponsored agricultural program that supports local products. Buying Kentucky Proud products decreases the distance between supplier and consumer and ensures that you're eating fresh and nutritious foods, while supporting Kentucky's farm families. Buying local products strengthens our local economy by keeping dollars at home and building a sense of community during the process.
We invite you to visit the Kentucky Proud online store to shop for great products: http://www.kyagr.com/buyky/cstore/cstore.aspx

The following is a small list of our local suppliers that help us provide the very best Kentucky has to offer. We invite you to visit their websites to learn more about their products.
The Perfect Omelette
Our guests enjoy custom prepared omelettes with the specific flavors added as they desire. Some guests enjoy vegetarian, while other choose ham, bacon, chicken or turkey as protein. Sharp cheddar cheese or feta or goat cheese is often added.
The secret to a perfect omelette is to use fresh ingredients and sauté them separately in herb-infused olive oil. (We use lemon pepper fused olive oil for onions, peppers and spinach, and chili pepper fused olive oil for mushrooms and ham. You can create a variety of flavors by selecting different ingredients (e.g. basil, thyme, rosemary) for adding to the extra virgin olive oil.
Prepare each ingredient and place in separate bowls.
Bring your skillet to temperature and add 1 tablespoon of regular olive oil.
Add the egg mixture (eggs only, with 2 tablespoons of water to keep the pan from sticking).
As the eggs cook, gradually add each ingredient, beginning with the ham, mushrooms and cheese, followed by the peppers, onions spinach and tomatoes.
When the cheese melts, flip the omelette in half, and then flip it onto the plate.
Add fresh chives on top.